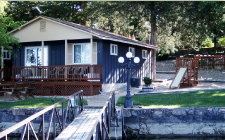 Cabin Accommodations
Whether you need lodging for two or twelve, we have cottages available to accommodate groups of all sizes. All cabins are located close to the water so you never have to go too far to get out on the lake. Each cabin is bright, clean, and equipped with all the essential amenities and comes complete with a full-sized barbecue grill and picnic tables.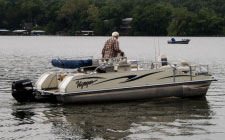 Boating Rentals
Unlike other Ozarks resorts, our facility offers boat rentals on-site, for your convenience. Everything you need is within your reach. Our three separate docks provide our guests with private boat slips and our concrete launching ramp gives you a gentle slope to ease into the pristine waters.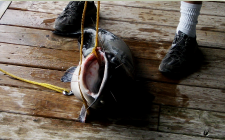 Fishing Information
The area around our resort is a premium location for fishing at Lake of the Ozarks with an abundance of Crappie, White Bass, Catfish, and many more. Even if you don't have your own boat our rentals still allow you to explore the surrounding coves and find your own haven on the water.
573-873-5340
Call for Reservations:
Your Ozark Adventure Awaits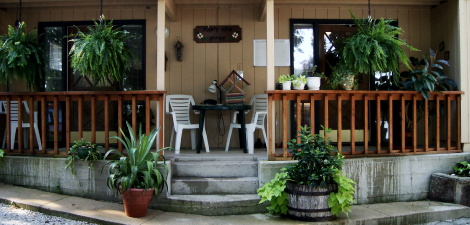 Located on the southeast end of Lake of the Ozarks, Point View Resort is a cozy getaway from all the stress of everyday life. Whether you're a true outdoorsman seeking the perfect fishing spot, a sports enthusiast wanting a spacious lake to spend the day skiing, or a nature lover wanting to escape your busy city life, we have everything you're looking for. Your vacation is the time to slow down and build long lasting memories with your family and friends, and our resort conveniently provides you with the best the Lake of the Ozarks has to offer. What are you waiting for? Book with us today!
Amenities and Activities
Our cabins have central heating and air conditioning, DirecTV and a full kitchen with all the necessary appliances. We have cabins available for parties of all sizes – everything from smaller cabins with just a couple private beds to larger, luxurious lodges built to house up to 12 people. Barbecue grills, playground areas for the kids and everything the lake has to offer are just outside the front door of your cabin. Crappie beds are maintained each year by harvesting local spruce trees. We work with local companies so that renting a pontoon boat is simple, and our resort is upstream from the main channel, which is an ideal location for tubing and skiing. Unfortunately we cannot allow pets or smoking inside of the cabins, we apologize for any inconvenience this may cause.
If you want to explore the world outside our resorts at the Lake of the Ozarks, restaurants and shopping centers are just a short drive away. Explore the wonders of the Ozarks and see the amazing underground formations at the nearby Bridal Cave. Miniature golf, bumper cars and batting cages are fun family activities to enjoy if you are looking for a break from the sun and water, and they are just a quick drive from your cabin.